HOLDWEIGHTS
Transform your dumbbells into a complete home gym
Holdweights is a set of interchangeable grips designed to transform your adjustable dumbbells into a complete home gym.
The kit contains 9 accessories with different grip angles allowing for activation of different muscle groups to adjust for any exercise routine or users with different experience levels.
Holdweights is the ideal weight training equipment for training outside or indoors as it takes up minimal space and is easy to transport. The grips are easily secured to your dumbbells, expanding the possible uses and making your workout as complete and effective as in the gym.
Its ergonomic design provides comfort and functionality for effective training.
9 ergonomic accessories
The accessories attach easily to the rod adapting it to the desired weight according to your training plan.  
In addition, its simple attachment system adapts to all 28 mm to 30 mm dumbbells on the market, making HOLDWEIGHTS safe to use for beginners and experienced users alike
Furthermore, the even distribution of weight throughout the arms and legs reduces the impact on joints, bones, and tendons.
HOLDWEIGHTS has the necessary grips for back, shoulder, biceps, triceps, chest, forearm, leg, calf, dorsal, trapezius, focusing on the desired muscle group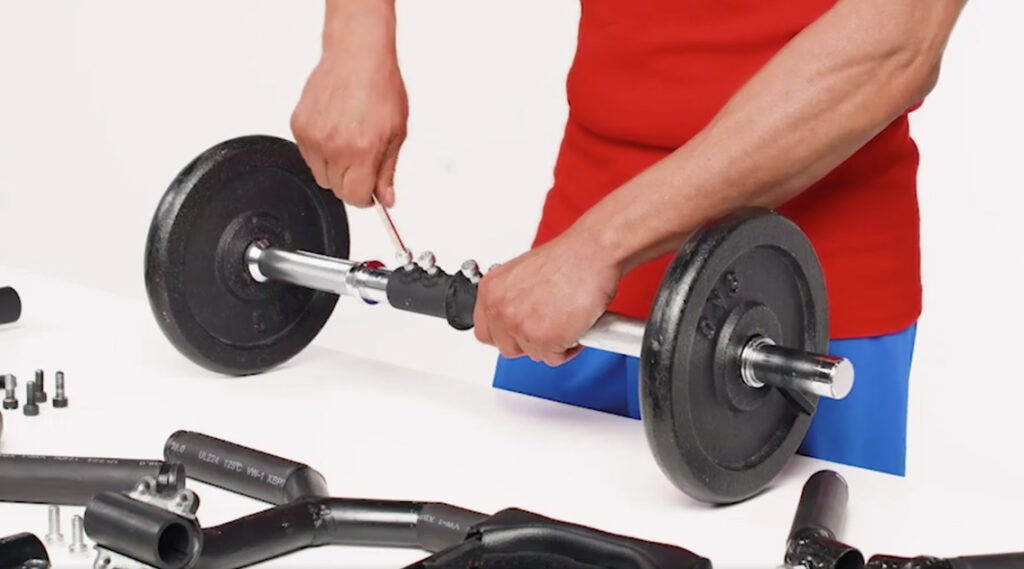 With Holdweights there are no more excuses.
Train how you want, wherever you want!
Unlike the large space required by other weight machines on the market, the compact design of HOLDWEIGHTS allows you to train in the comfort of your own home in a small space, using your favorite dumbbells. Plus, you can store your HOLDWEIGHTS training kit in a small drawer or suitcase and always have it ready for your next workout.
---
Contact Us